Congratulations to the Mendota High School Academic Challege Team for placing 2nd at the regional contest on Friday, February 3rd. The contest, which tested students' knowledge in the areas of biology, chemistry, computer science, graphics, English, math and physics, was held at Illinois Valley Community College. The team will be advancing to the sectional level at the University of Illinois in Champaign on March 19. Well done, Trojans!
The Mendota High School Chapter of the National Honor Society inducted 20 students into full membership of the National Honor Society on Monday, January 29 at Mendota High School.
President Sam Becker conducted the ceremony, assisted by the current members of the National Honor Society. Becker spoke to the initiates and audience about the requirements and responsibilities of being a National Honor Society Member. Current members giving speeches included Madeline Hoelzer (scholarship), Bryson Prusator (character), Natalie Landgraf (service), and Iris Espinoza (leadership). Other current members participating in the induction ceremony included Vice-President Marie Barnickel, Co-Secretaries Ben Bokus and Morgan Marquis, and members, Rutilio Arteaga, Anthony Aughenbaugh, Grace Brandner, Jessie Dooley, Gabriela Nanez, Gabrielle Peasley, and Cheyenne West.
The initiates received a pin, certificate, and candle as symbols of the National Honor Society. Those inducted were Class of 2018 members Karina Arteaga, Adrian Espinoza, Rylee Klema, Brittany Menzel, Francisco Romero, and Pamela Taylor. Class of 2019 members inducted included Mia Artman, Peyton Baird, Katie Beetz, Myah Boelk, Melyna Covarrubias, Ilian Hernandez, Lizandra Hernandez, Phalen Hessenberger, Preston Lewis, Allison Olzcak, Abby Phalen, Gillian Sondgeroth, Jacob Stohr, and Katherine Wohrley.
To qualify for the National Honor Society at Mendota High School, a student must have a cumulative grade point average of 3.4 on a 4.0 scale. Then the teachers rate each student on their observations of the candidate's service, character, and leadership. The final selection is made by a committee comprised of 7-9 faculty members, an administrator, and the National Honor Society sponsor. The new members and families are then notified of the selection.
Students' names are on file at the offices of the National Association of Secondary School Principals as well as in the school's file. Members wear a gold NHS stole at graduation and have a special designation on their diplomas.
The Mendota Area Polar Plunge will be held on Saturday, February 24th, 2018 at Lake Mendota. All proceeds from this event, which is one of many nationwide Polar Plunges to be held throughout the months of February and March, go to support Special Olympics.
MHS is extremely proud to recognize our own Addison Gott, who is serving as a Special Olympics / Polar Plunge representative this year!
If you are interested in forming a Polar Plunge team or in learning more about the Mendota Polar Plunge, please click on the link provided below (Addison Gott Polar Plunge Promotional Video) and / or visit www.plungeillinois.com.
Students are encouraged to form a team and participate in this fun event that benefits a very worthy cause!
Addison Gott Polar Plunge Promotional Video
Click on the link posted below to access the 2017 - 2018 Parent - Student Athletic Handbook.
https://docs.google.com/document/d/1eaNAX5X6lBlg3Lv2Hl3qUGA61gDLwTdNB-XAQErFcvs/edit?usp=sharing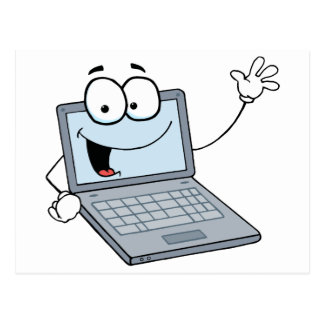 Click on the link provided below to access the Mendota High School Chromebook Handbook and User Agreement Form.
https://docs.google.com/a/mendotahs.org/document/d/1RuMY370HEJzMexHTEfX4TO6YmXzVdWMc-WuzrvjSH7w/edit?usp=sharing
Mendota High School will provide all students with a safe school environment that facilitates learning. Using any form or type of aggressive behavior that does physical or psychological harm to someone else and/or disrupts the learning environment, and/or urges students to engage in such conduct is prohibited. Mendota High School will seek to prevent such incidents and will investigate and take corrective actions for violations of this policy. Further, retaliation against those who seek remediees under this policy is prohibited.
To report any examples of bullying, cyberbullying, or other aggressive behaviors, you may report directly to Mr. Masini, Assistant Principal; Mrs. Aughenbaugh, Principal; or, through this email at This email address is being protected from spambots. You need JavaScript enabled to view it.. Confidentiality to the fullest extent possible will be observed at all stages of the investigation and for any hearings that take place. Any anonymous reports may require more information to fully conduct an investigation.