Home
Homecoming Week 2019 begins on Monday, September 30 and concludes on Saturday, October 7. The theme for this year's homecoming is "Hollywood / Movie." We encourage everyone to attend the numerous home games and to participate in the various homecoming theme days taking place throughout the week! The Class Homecoming Hallway Decorating contest began on Friday, September 27, and voting for hallway class competitions winners is held on Monday, September 30.The weekly home activities and dress-up days are as follows:
Monday, September 30
Class Color Day!!!! Seniors = Red / Juniors = Blue / Sophomores = Black / Freshman = Green
The traditional homecoming assembly to kick-off our Homecoming Week will begin at 1:25 out on the football field if it does not rain. If it does rain, we will have the assembly in the Gym. Homecoming Royalty will be announced, and there will be lots of fun games to the student body geared up for a great homecoming week. School will be dismissed upon conclusion of the assembly. Buses will depart at REGULAR (3:05) DISMISSAL TIMES There will also be a Boys Home Junior Varsity Soccer Match vs. Plano at 4:30 and Varsity following at 6:00.
Tuesday, October 1
Come as an Alien from Space or an astronaut yourself with Space Day!!!
There will also be a Boys Home Varsity Golf at 4:00 and a Home Girls Varsity Tennis Match at 4:30
Wednesday, October 2
Hey Y'all get in the Spirit with Country/Western Day!
There will also be a Home Boys Junior Varsity Soccer Match at 4:30 and Varsity to follow at 6:00.
Thursday, October 3
Its Theme Day!! The Homecoming Theme is Hollywood/Movie come in your favorite Movie or TV Show Character or as a celebrity!
There will also be a Home Girls Varsity Tennis Match at 4:30 and a Girls Home Volleyball Game, Freshman and Sophomore start at 5:00 and Varsity starts at 6:00.
Friday, October 4
It is Purple and Gold day, Mendota Trojans! Come decked out in your Purple and Gold and show your Trojans some spirit! We will have a "C" 1:25 bell schedule. The cheerleader sponsored pep assembly will immediately follow period 7. School will be dismissed upon conclusion of the pep assembly.
Buses will depart at the regular departure time of 3:05. ** Two buses will depart from the back of the building to go downtown for the parade.
There will be a homecoming parade downtown at 4:00 PM, and the Homecoming football game versus Byron High School will start at 7:00 PM.
Saturday, October 5
8:00 AM--Freshman Volleyball Tournament at MHS
10:00 AM--Boys JV Varsity Soccer Home vs. Indian Creek
11:00 AM--Boys Varsity Soccer Home vs Indian Creek
7:00 PM to 10:00 PM--Homecoming Dance, MHS Gym
Students must serve a Saturday School obligation to attend the dance. Entry fee is $5.00 to the dance. Entertainment at the Homecoming dance will be provided by DJ Freddy. Students must have guests pre-approved to attend the dance.
Thank you for your support! Have a safe, memorable and enjoyable time as you celebrate Homecoming Week with us.
Sincerely,
MHS Student Council
Mendota High School is pleased to be using the Remind App this year as a means of communication between school and home. Information about the Remind App and an invitation to join was sent home to each MHS family earlier this semester. If you missed the initial email invitation, please use the link provided below to join Remind.
If you are having difficulty locating the Remind notification, go to this link and type in the email address that was used to create your account. Alternatively, you can join your school.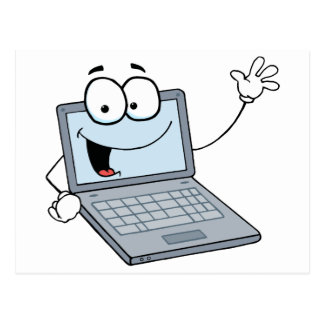 Click on the link provided below to access the Mendota High School Chromebook Handbook and User Agreement Form.
Para información en español, por favor haga clic en el siguiente enlace.